Welcome to the Stewardship Foundation
Mission Statement
The Stewardship Foundation provides resources to Christ-centered organizations that share their faith in Jesus in word and deed with others throughout the world.
The resources we share include financial support (primarily operating and project) and counsel (when appropriate).
The people we serve include the poor, the marginalized, the disadvantaged and those who lack faith in Jesus Christ.
The areas we serve include the Puget Sound Region, the United States and the Developing World.
The programs we target include Christian leadership, poverty, justice and reconciliation, faith and discipleship, and children at risk.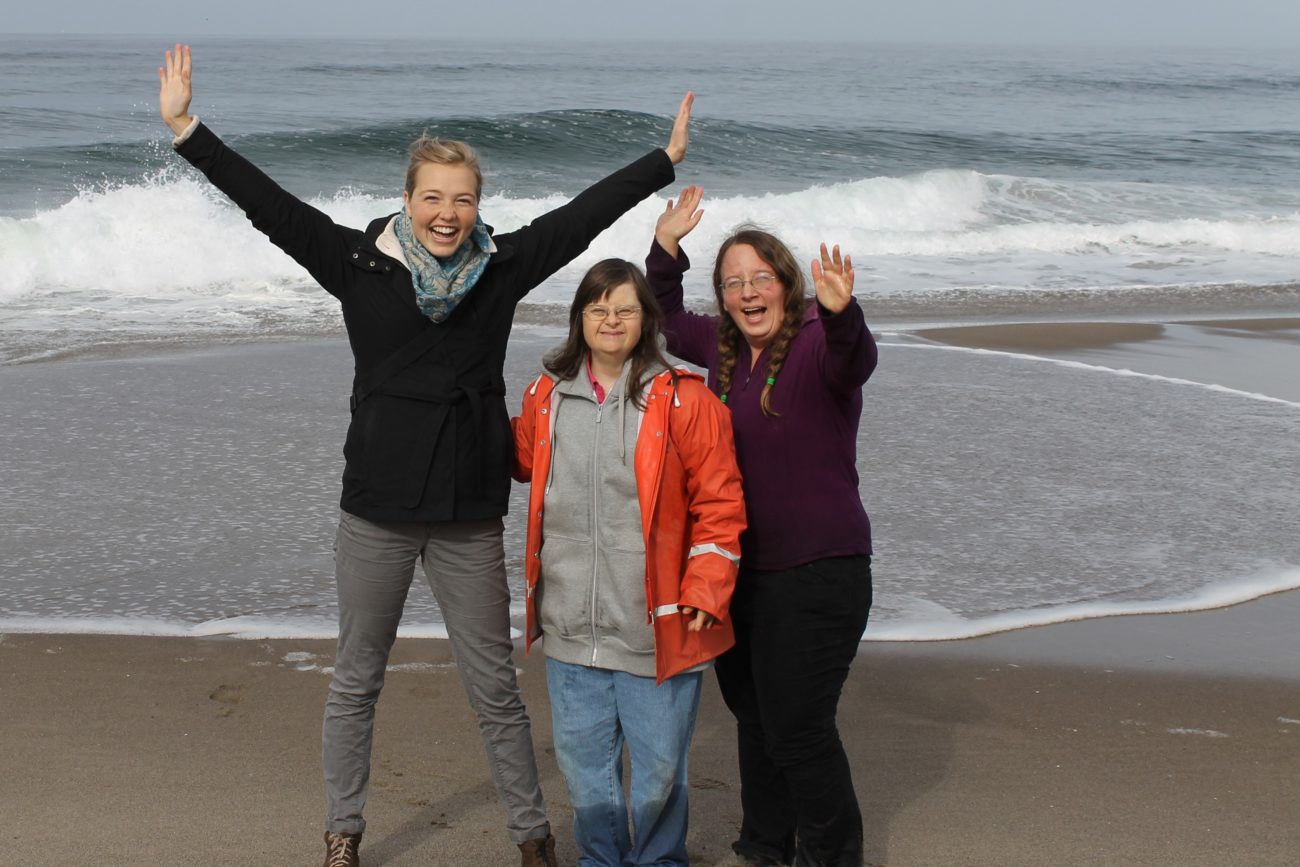 Hannah, Robyn, and Meredith from L'Arche Portland enjoying a day at the beach.
At L'Arche, adults with and without intellectual disabilities share life and friendships in community. The first L'Arche community in the United States was established in 1972. There are now L'Arche communities in 15 states and the District of Columbia, with a total of 64 family-style homes and apartments and 7 day programs. We belong to an international federation of 150 faith communities across 40 countries. L'Arche welcomes difference and celebrates the gifts of all people. We work toward a more human society by inspiring individuals, communities and the world.
© 2014-2018 Stewardship Foundation