Do we have to turn in our required narrative and financial report for our last grant before reapplying?
An organization may submit an application for funding before completing their reporting requirements for a previous grant. However, the Foundation will not accept applications from organizations with overdue reporting requirements.
Can we show recognition for your support?
The Stewardship Foundation wishes to remain anonymous. No plaques, memorials, press releases or public acknowledgment relating to the Stewardship Foundation may be used by the Grantee without prior approval, except that the Foundation may be listed along with other donors in your organization's printed annual report. Recognition gifts to the Foundation are discouraged.
Our organization's grant report is due, but our audited financial statements won't be prepared in time. What should we do?
The Foundation does not require audited financial statements as part of the financial grant reporting requirements. Provide year-to-date organizational financial statements (balance sheet and year-to-date income and expense report with actual versus budget comparisons) for the most recently completed month for which statements are available. If your grant was for a specific project, please include actuals expended against the project budget submitted with the application. Include an explanation if there is a discrepancy between the budget and the actual expenditures, or if there are unspent Foundation funds.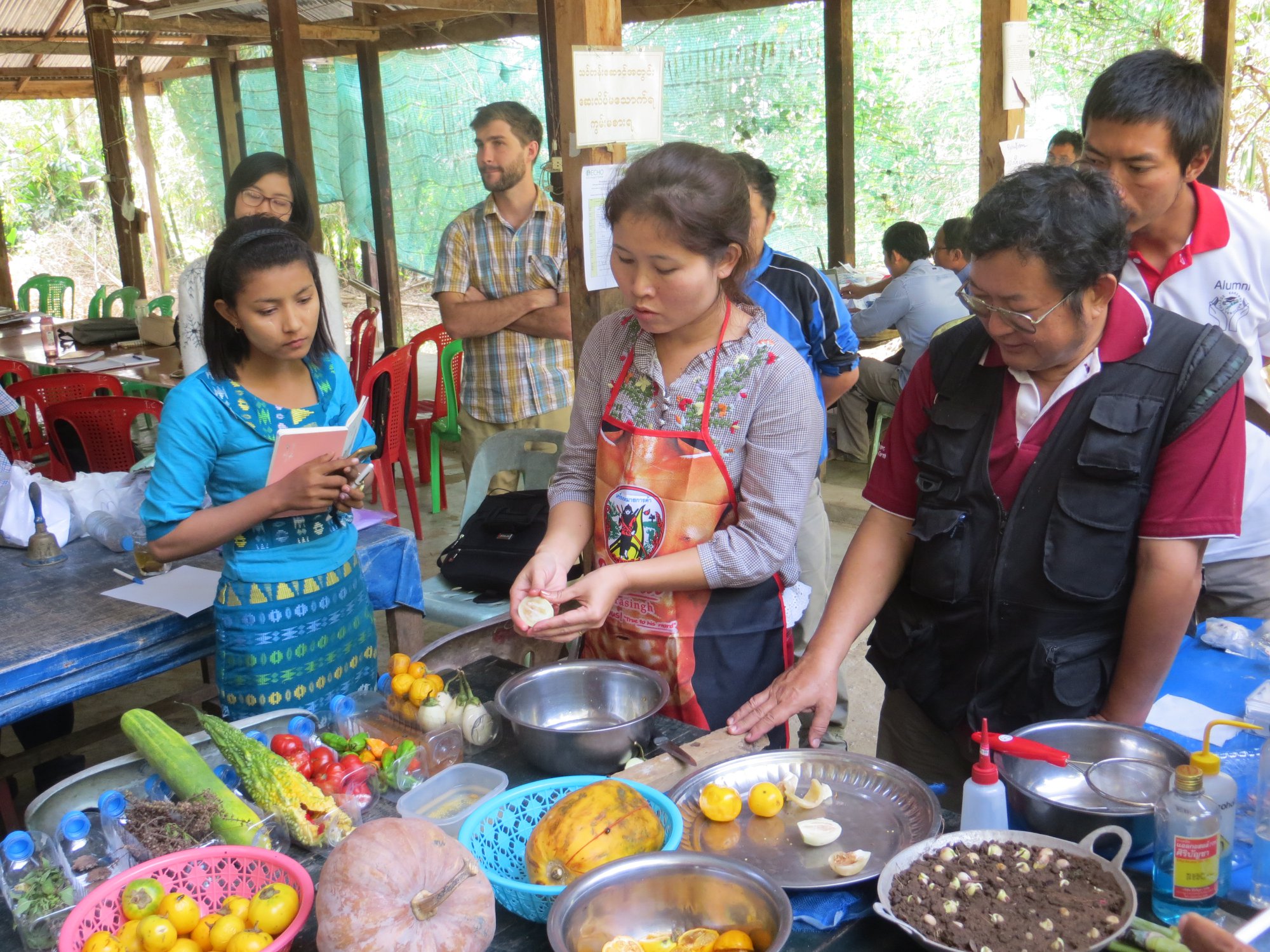 Hands-on trainings at ECHO Asia teach seed-saving techniques. Seeds represent the promise of a continued supply of food.
ECHO exists to honor God by empowering the hungry with sustainable solutions. With Regional Impact Centers in Southeast Asia, West Africa and East Africa, ECHO provides hands-on agricultural training to those living where hunger and poverty are daily realities. Directed by Biblical principles and priorities, informed by sound science, and grounded in practical experience, ECHO equips resource-poor families and the development workers serving them with proven techniques to restore depleted soils, effectively manage limited water supplies, propagate higher-quality seed, and boost crop production. Empowered to become multipliers, each ECHO trainee shares what they learned with on average 128 more people. Through ECHO's multiplied impact and transformative resources, millions of men, women and children are coming to know God's goodness for both their present realities and for all of eternity.
For more information visit our website at:
© 2014-2018 Stewardship Foundation